Science 2023 - 2024
Children are naturally curious. Science at primary school should nurture this curiosity and allow them to ask questions and develop the skills they need to answer those questions.
Primary science helps pupils to:
Investigate problems
Learn how science works
Discover why science matters in the world.
Intent
At St Stephen's Primary School, our children are SCIENTISTS! Our intent is to give every child a broad and balanced Science curriculum which enables them to confidently explore and discover what is around them, so that they have a deeper understanding of the world we live in. We want our children to love science. We want them to have no limits to what their ambitions are and grow up wanting to be astronauts, forensic scientists, toxicologists or microbiologists. We want our children to remember their science lessons in our school, to cherish these memories and embrace the scientific opportunities they are presented with! To achieve this, it involves exciting, practical hands-on experiences that encourage curiosity and questioning. Our aim is that these stimulating and challenging experiences help every child secure and extend their scientific knowledge and vocabulary, as well as promoting a love and thirst for learning. At St.Stephen's, we have a coherently planned and sequenced curriculum which has been carefully designed and developed with the need of every child at the centre of what we do. We want to equip our children with not only the minimum statutory requirements of the Science National Curriculum but to prepare them for the opportunities, responsibilities and experiences of later life.
Implementation
At St. Stephen's, Science topics are taught within each year group in accordance with the National Curriculum.
Topics are blocked to allow children to focus on developing their knowledge and skills, studying each topic in depth.
Every year group will build upon the learning from prior year groups therefore developing depth of understanding and progression of skills.
Teachers promote enjoyment and foster interest of the scientific disciplines; Biology, Chemistry and Physics.
Children explore, question, predict, plan, carry out investigations and observations as well as conclude their findings.
Children present their findings and learning using science-specific language, observations and diagrams.
In order to support children in their ability to 'know more and remember more' there are regular opportunities to review the learning taken place in previous topics as well as previous lessons.
At the start of each topic children will review previous learning and will have the opportunity to share what they already know about a current topic.
Effective CPD and standardisation opportunities are available to staff to ensure high levels of confidence and knowledge are maintained.
To support teaching, teachers access a range of resources but the planning is personalised to our school.
Effective use of education visits and visitors are planned, to enrich and enhance the pupil's learning experiences within the Science curriculum.
Teachers use highly effective assessment for learning in each lesson to ensure misconceptions are highlighted and addressed.
Effective modelling by teachers ensures that children are able to achieve their learning intention, with misconceptions addressed within it.
Through using a range of assessment tools, differentiation is facilitated by teachers, to ensure that each pupil can access the Science curriculum.
Children are given clear success criteria in order to achieve the learning intention with differing elements of independence.
Pupils are regularly given the opportunity for self or peer assessment, which will then be used to inform planning, preparation, differentiation and address misconceptions within that lesson, or for the next lesson.
Cross-curricular links are planned for, with other subjects such as Maths, English and computing.
EYFS
The Early Years Foundation Stage Curriculum supports children's understanding of Science through the planning and teaching of 'Understanding the World.' Children find out about objects, materials and living things using all of their senses looking at similarities, differences, patterns and change. Both the environment and skilled teachers foster curiosity and encourage explorative play, children are motivated to ask questions about why things happen and how things work. Our children are encouraged to use their natural environment around them to explore. Children enjoy spending time outdoors exploring mini-beasts and their habitats, observing the changing seasons, plants and animals. Children regularly participate in cookery and baking sessions which allows them to experience changes in state as ingredients are mixed, heated and cooled.
Impact
The impact of this curriculum design will lead to outstanding progress over time, across key stages, relative to a child's individual starting point and their progression of skills. Through various workshops, trips and interactions with experts our Science curriculum will lead pupils to be enthusiastic Science learners and understand that science has changed our lives and that it is vital to the world's future prosperity. We want to empower our children so they understand they have the capability to change the world. This is evidenced in a range of ways, including pupil voice, their work and their overwhelming enjoyment for Science.
Equality and diversity
At St. Stephen's we are committed to promoting a positive and diverse Science curriculum. The scientists that we study cover a diverse background with a variety of cultures, religions, beliefs, ethnicities and social background. We aim to remain current to ensure that children are able to relate their Science learning not only to historical figures in Science but also modern scientists and modern Science in general.
Access for all
We believe in equality and inclusiveness for all and believe that everyone should have equal access to all practical, experimental and outdoor learning regardless of disability, age, gender or race. In Science we are committed to providing a fully accessible classroom environment which values and includes all pupils, staff, parents and visitors regardless of their educational, physical, sensory, social, spiritual, emotional and cultural needs.
Deepening spirituality
Teachers use a variety of resources including audio, texts, visits and visitors to enable pupils to understand the world they live in and to reflect on their own identitiy as well as that of others. A sense of awe and wonder is developed through study of the subject and celebration for that which enriches the word for all. We encourage our pupils to believe that they can change the world for the better after continuing to acquire knowledge from the curriculum subject.
Assessment
Assessment for learning is continuous throughout the planning, teaching and learning cycle. Assessment is supported by use of the following strategies:

Observing children at work, individually, in pairs, in a group and in class during whole class teaching.
Using differentiated, open-ended questions that require children to explain and unpick their understanding.
Pupil Book study monitoring of individual books and floor books in KS1. Use of high quality questioning to check children's understanding of a topic.
Use of retrieval practice supports the assessment process.
Recommended Books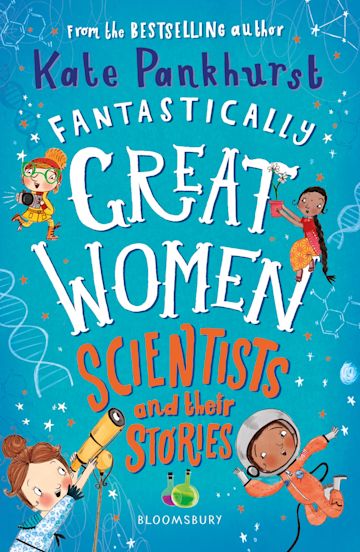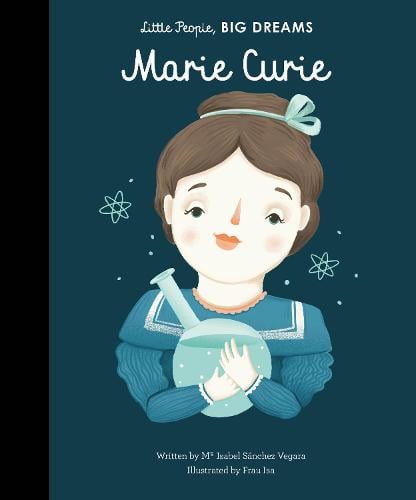 Careers in Science
There are many exciting careers in Science, Technology, Engineering and Maths (STEM):
Astronomer, Roller Coaster Engineer, Food Scientist, Climatologist, Fragrance Chemist, Vet, Volcanologist, Pyrotechnic Engineer (Making Fireworks), Storm Chaser.
Useful Websites
https://www.educationquizzes.com/ks2/science/
https://www.nasa.gov/kidsclub/index.html
https://www.esa.int/kids/en/learn
https://www.bbc.co.uk/bitesize/subjects/z7nygk7
Files to Download
Science: News items
There are no News items to display
Science: Gallery items
There are no Gallery items to display